How May We Help Your HOA?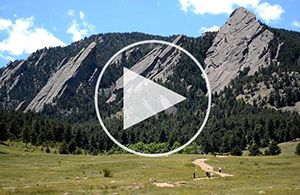 Founded in 2005, Orten Cavanagh Holmes & Hunt advocates a preventive approach in providing legal representation to community associations throughout Colorado. Orten Cavanagh Holmes & Hunt provides communities and associations with timely, value-oriented legal services.
We are dedicated to a preventive legal approach, counseling communities and associations to deal with issues in a solution-based manner that minimizes discord. We encourage associations to proactively manage their communities and to ensure actions are appropriate before implementation
Our mission is to achieve solutions for Colorado HOAs that protect the investments of owners and foster neighborhoods and relationships within the communities.
---
HOA Services
Assessment Collections
General Business
Covenant Enforcement
Document Amendments
Litigation
Retainer Services
Resources
Attorney Fees and Costs That Fit Your Association
We offer the Association two choices on referral of current owner accounts to our firm. One is our "Shared Risk Assessment Collections" program where accounts are handled on contingency and the law firm shares the risk of collection with the Association.  The other choice is based on our "Fixed Fees Assessment Collection."
Revenue to Your Association
Whichever program your Association chooses, our assessment collection services provide results that owner associations need – collected assessments!
Our phone calls resolve about one-third of all cases in under 60 days.
Approximately one-third of the remaining cases are resolved when a lawsuit is filed.
All cases are pursued diligently by experienced legal professionals leveraging all court remedies.
Immediate Action = Results Expected by Associations
Following referral of a collection account, our Owner Account Specialist seeks to contact the owner and resolve the debt. This component of our assessment collection services has several benefits:
Payments to the Association
Fast resolution
Avoids the courts and possibility of a trial
How Assessments Are Collected By Our Team
From the first letter and phone calls to the owner and throughout our work on each account, our trained and experienced professionals diligently pursue the revenue your Association needs. With collected assessments, your Association can provide services to your members.
We utilize specialized software and processes. We use all available legal means to collect delinquent assessments, including methods not offered by others – credit card and ACH payments can be made on our website or over the phone.
Status reports are regularly provided to management. We know what Associations want and we are accountable. With three offices in Colorado, we provide local knowledge and accessibility.
As general counsel to HOAs and community associations, we advise boards of directors and managers on how to comply with the Colorado Common Interest Ownership Act, the Colorado Revised Nonprofit Corporation Act, anti-discrimination laws and applicable administrative regulations and statutes.
We advise association boards on day-to-day operations, including interpretation and enforcement of governing documents, fiduciary duties of directors, amending and restating governing documents, preparing and enforcing vendor contracts, board meetings, election issues, employment law, etc.
Managing disputes – We work to keep our clients out of lawsuits. To that end, we provide associations and their boards with risk analysis, cost estimates, and options for managing conflict, including mediation and arbitration. When alternative dispute resolution proves ineffective, we litigate aggressively to win the dispute.
Contracts – Year after year, associations enter into contracts for services, including for long-term services and special projects. We assist associations and boards with negotiating and drafting contracts, interpreting existing agreements and enforcing them when contractors fail to abide by their terms. Contract services include, but are not limited to: management, employment, repairs, landscaping, patrol services, elevator maintenance, concrete installations, asphalt paving, painting, plumbing, and electrical.
The covenants are the backbone of a community association and, when properly enforced, play an important role in preserving property values. We understand that enforcing covenants against your neighbors can be one of the most uncomfortable aspects of governing the community. However, it is part of the association's responsibilities and one of the most visible activities of the board. It is vital to have clear covenant enforcement policies and notice and hearing procedures to efficiently enforce covenants. Obtaining voluntary compliance should be the goal of every association. If an owner does not voluntarily comply with the covenants, most associations can levy fines and even pursue court action to obtain compliance. We are available to assist the association with all levels of covenant enforcement, from drafting policies and educating owners regarding the importance of the covenants to obtaining court orders.
As communities age, their needs change, problems are identified, new laws are enacted, and governing documents become outdated. Governing documents can be amended to meet the needs of the community. The association may decide that it needs to amend and restate these documents in their entirety or simply amend a limited portion. We can review your existing documents to help you determine whether the association could benefit from an amendment and to advise you on how to proceed with garnering owner support. We draft amendments to declarations, articles of incorporation, and bylaws to help the association reach its goals and work with you throughout the approval process. Since many associations have found it difficult to obtain enough owner response to amend declarations, Colorado law permits an association to petition the court for approval of a declaration under certain circumstances. We can pursue this amendment option for the association, if necessary.
When it comes to litigation and dispute resolution, we provide associations and their boards with risk analysis, cost estimates and available options.  In litigation or other disputes, we are strong advocates for our association clients.  When voluntary compliance or dispute resolution is not possible or is unsuccessful and litigation becomes necessary, we litigate aggressively to provide associations the best chance to win the dispute.  Our litigation and dispute services include the following:
Covenant and Rule Enforcement
Contract Disputes
Lawsuits
Administrative Hearings
Insurance Defense – We frequently represent associations as the attorneys appointed by the association's insurer.  In those instances where we are not appointed, we can provide ongoing oversight of insurance-appointed defense attorneys, independent evaluations of the quality of your defense, and alternatives for the association.
In addition to hourly billing, we offer retainer services that allow communities and associations to choose the service level that best meets their needs.  Our retainer services benefits include:  discounted fees and bundles services, unlimited telephone calls, attendance at a board meeting or member education, audit response letters (as needed) and HOA Information Office registration.
---
Meet the Team
---
Frequently Asked Questions
---
Helpful Links
Colorado County and State Websites
Metro Area County Websites