HOA Information Office – Continued by the Legislature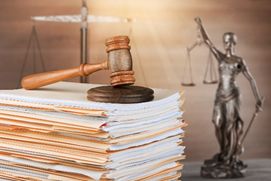 The State's HOA Information Office and its HOA Officer were continued for 5 more years.  The State office was due to end (or "sunset"), but was renewed by HB 20-1200 ("Bill").  The Bill also establishes a state law standard on limited religious displays on the door or door frame of a residence.
The Bill sponsors acknowledged that they were contacted by many, including board members, owners in HOAs, managers and others.  That combined effort aided in the elimination of most of the Bill as introduced.
As introduced this Bill would have penalized and punished HOAs, boards and managers.  It also sought to establish a state agency as an authority to determine or resolve disputes.  These provisions were eliminated by amendment.
Watch for a return of the troublesome parts of this Bill in 2021.
Family Child Care Homes Allowed in HOA Communities

SB 20-126 allows for licensed family child care homes in HOA communities – despite covenants and restrictions to the contrary.
Limitations on HOA Garnishments Established

HOAs are limited in garnishing wages on bank accounts of past-due owners until November 1, 2020. SB 20-211  provides relief to owners financially impacted by the virus.
Extraordinary HOA Regulations Defeated
HB 20-1333  would have burdened HOAs with extraordinary regulation but was defeated.  This bill may be back in 2021.